We have numerous destinations leaving from South Florida
Let that be Bahamas or other Caribbean locations we offer it all.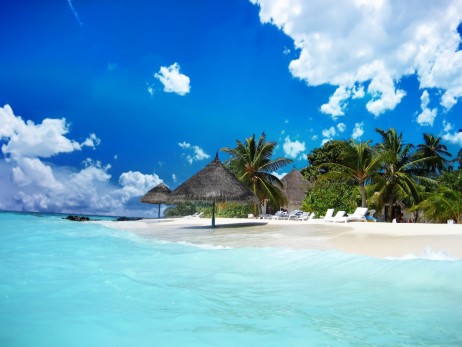 Bahamas Yacht Rentals
Bahamas Destination
Bahamas cruises
The Bahamas is known to be one of the best places to spend a holiday. With more than 700 islands it's simply a paradise worth traveling. But what would be the best way to do a Bahamas cruise? Obviously, you need a yacht or cruise ship but which one? Well, this is a hard question. So in this article, we are going give you some closure to make a decision.
Price – Yes it's a big concern when it comes to choosing. Obviously, a cruise ship is cheaper than a yacht. In average, a Bahamas cruise ship will charge at least 180 US dollars per one person for 3 nights. That's most likely the minimum time and the price you can get. For a yacht, the minimum price would be 10000 US dollars and the minimum time of chartering would be a week. So if we do the math a cruise ship will cost one person 60 USD per night and a yacht can host about 6 people so it will cost 238 USD per person per night. It's nearly 4 times the cost of getting into a cruise ship. But to be honest, the thrill is worth for what it is cost.
The Bahamas are known globally as one of the finest luxury Yacht charter destination. The Bahamas archipelago comprises of 700 islands and 2400 cays. It is also known for its favorable sailing conditions and low waters in most parts. The group of islands is also known to be the habitat to some of the barrier reefs made from corals formed thousands of years ago. One of the advantages of the reefs is that they offer natural protection to the land from strong waves of the open sea. They are also a source of shelter to hundreds of small marine species.
The Bahamian Island begins with Bimini which lies just 45 miles from Miami then it extends to the Turks which is 500 miles to the Southwest of the Island. This group of island is also known to be an excellent charter that can either bring you serenity or excitement depending on your mood. The other advantage of Bahamas is that it is within both European and American yacht charter vacations.
Today, these Islands enjoy the popularity among crewed luxury super yachts. This is both for the charter and for private use. Back in history, the Bahamas was popular with pirates and privateers who often went there to bury their loot. Today, most of the land remains the same since these ancient times and the Bahamas still features unique sailing on the warm Gulf Stream calm waters and average winds.
Bahamas is made up of 2400 cays and 700 islands. There are a lot of things you do and explore on this Island. Some of the interesting things tourists are known to enjoy include deep sea fishing. You can also decide to take a day of Nassau. You can also decide to do shopping at Bay Street complimented with an interesting night at the Casino.
The Arawak people are the natives of this Island. These people are popular for their hospitality and their friendly nature. Before your charter island, take some time and look at the Sunbary Plantation House. This is a great Jacobean mansion built during the rule of Sugar. At that time, cottages were the size of a castle. You can also visit the popular Mount Gay Rum Distillery where you will sample different varieties of the Island's most famous libation.
There is also the ever magnificent Harrison cave where large stalactites dangle from the roof of the cave, stalagmites crop from the ground and streams of crystal clear water drop form the breath taking falls into emerald green pools.
The Bahamas will always remain a favorite tourist destination especially for its soft sands and pearl white sandy beaches. It has so many interesting feature that you will never be able to exploit all on your first visit. There are also excellent resorts with a fist class service. Book your yacht now and take the first step towards taking your dream trip.