Princess 75 Motor Yacht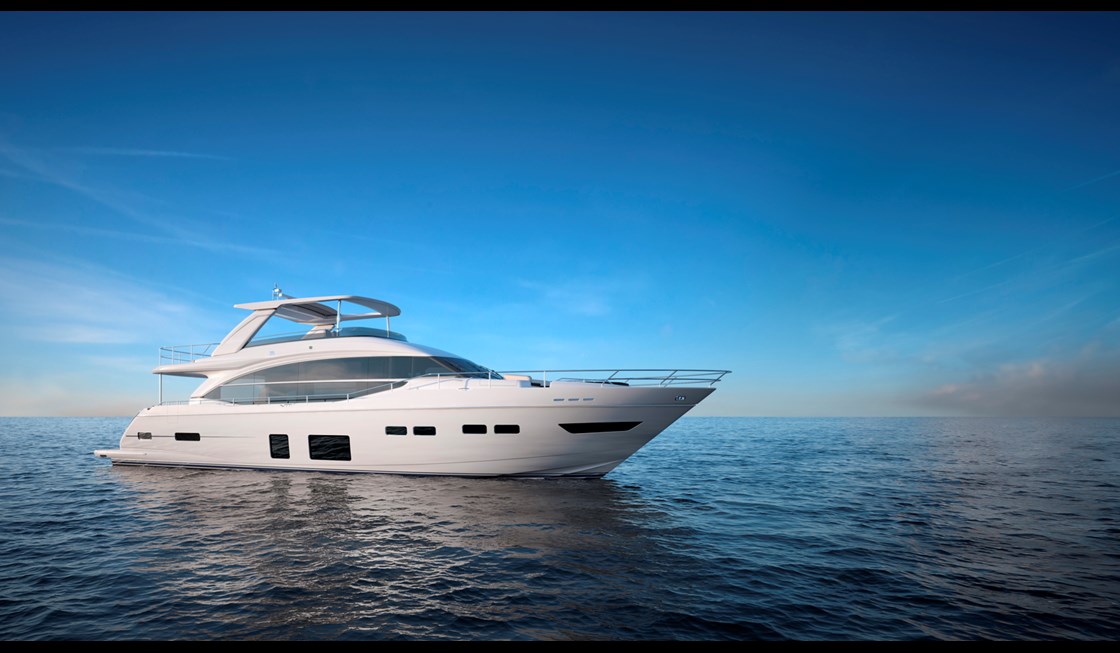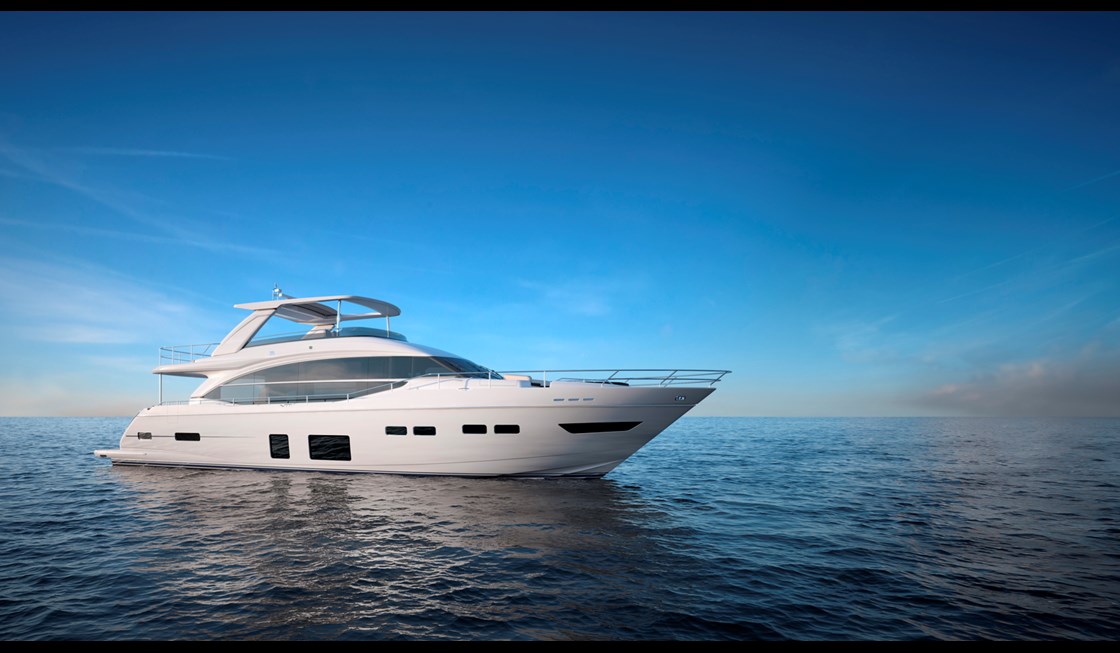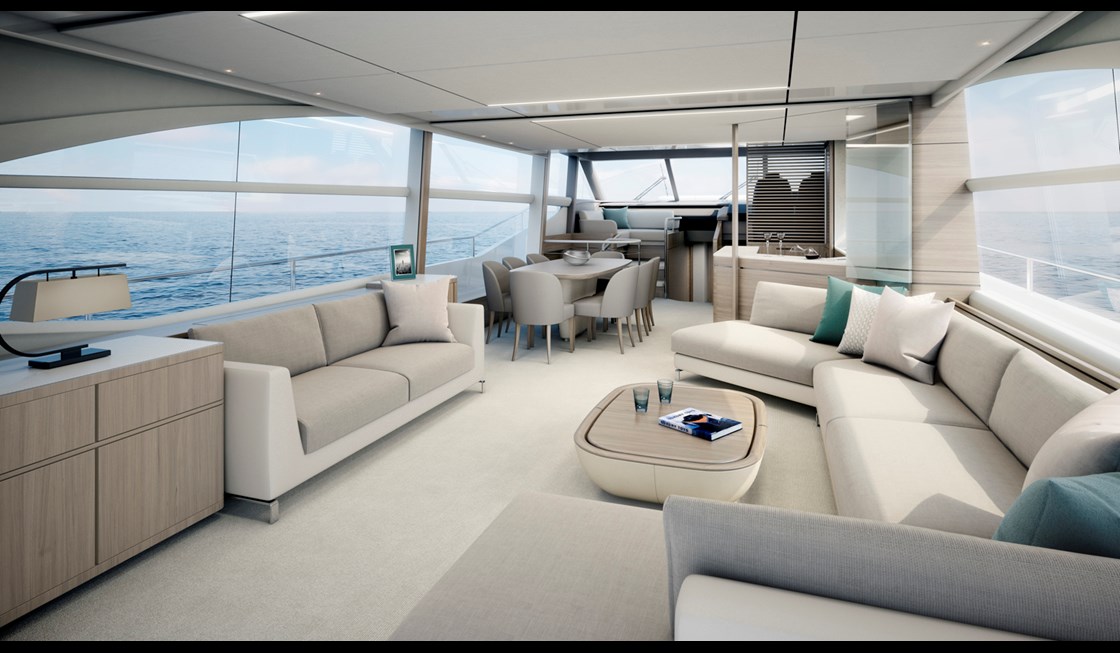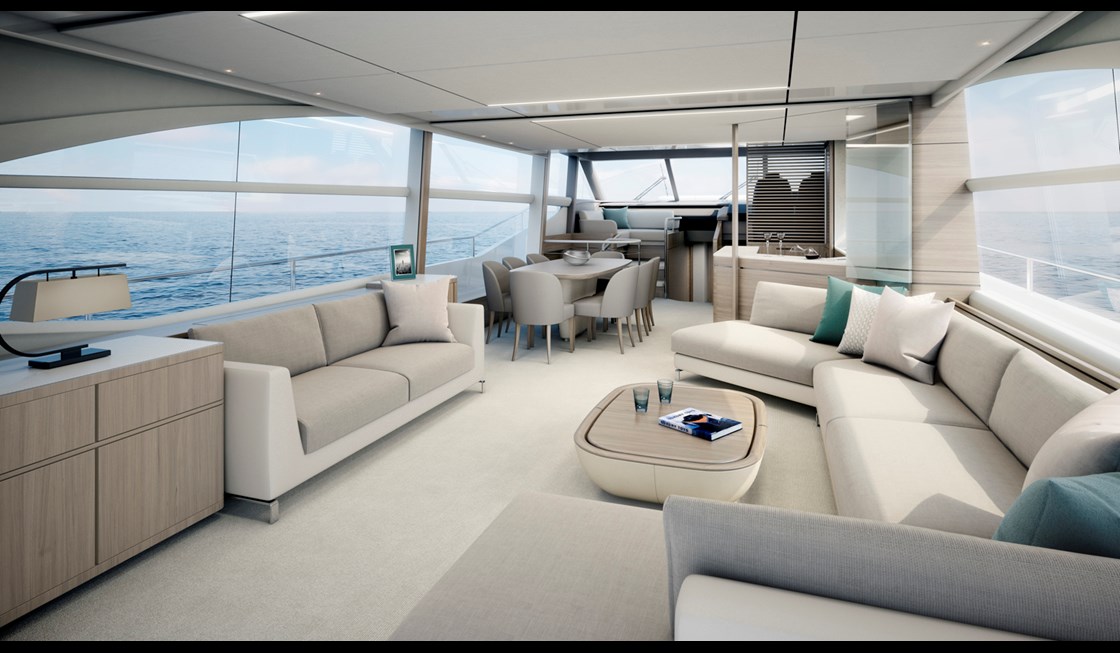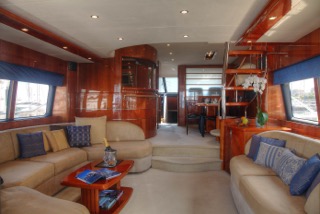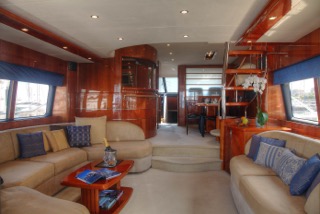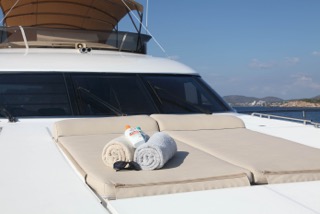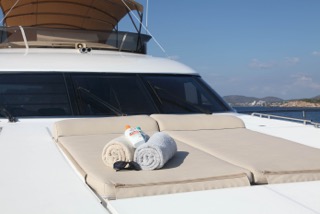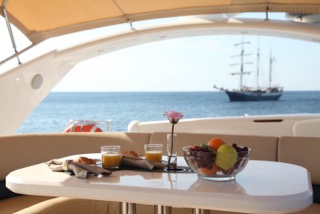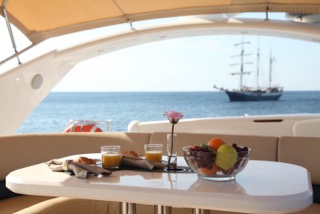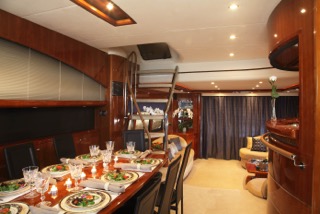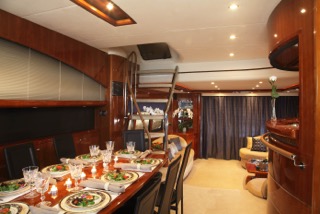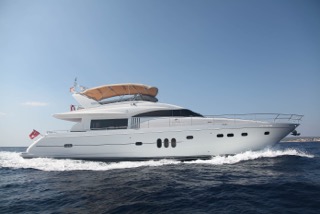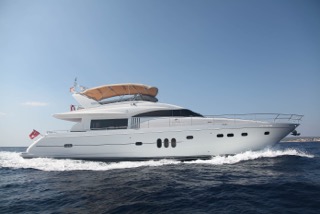 Princess 75 is one of the more elegant looking yachts available. It offers agile cruising which is efficient and you can easily plane at lower speeds. Princess 75 is one of its kind with an ingenious design. This is an ideal cruise for a family get together. Just cruise along at the amazing blue waters with this royal beauty and you will be overwhelmed with her great performance and top notch quality. The deck layout of princess 75 is amazingly user friendly. There is a wide variety of activities that can be performed on the deck for your leisure or relaxation. You can enjoy a walkthrough along the foredeck or else sit down in the U shaped area and take a relaxing sun bathe. The seating arrangements on either side of the upper helm makes her highly sociable whilst underway. Princess 75 is also equipped with a flybridge which will enable you to spa bath or space aft to store a tender or fit a crane. Voluminous interior of the Princess 75 is concealed under her exterior elegance.
Princess gets adequate natural lighting to her deck through the extended window lines and full height windows which are unique to her. Free standing dining area of the princess 75 is an ideal place for entertainment as well. It is also equipped with all the modern tech items making it even more future proof. Princess 75 by all means is a princess on the sea
The ingenious design of the eagerly anticipated 75 Motor Yacht offers efficient, agile cruising, enabling you to plane at lower speeds. Her deck layout provides you with a variety of options to entertain or relax including a walk-through foredeck with U-shaped seating and sunbathing area
Princess yacht specifications
Interior of the yacht makes it feel like a five star hotel. The interior of the yacht made of premium quality materials adds a great look as well as a value. There are 4 major cabins in the princess 75. Three of them are guest cabins and one of them is the master cabin. The master cabin is also provided with a private lobby. All the guest cabins are included with comfortable and cozy beds. Just jump onto one of those beds and you won't feel like being on the sea. The rooms have been designed to provide the highest level of comfort ability to the guests. All the rooms are included with latest entertainment systems. You will get all the en-suite facilities in all the cabins. This makes Princess 75 an ideal yacht for a luxurious stay.
Common area of the yacht can be used as a dining area which can easily accommodate 10 people. The premium quality table, glorious interior decorations and cozy chairs of the space makes it an excellent dining space. The dimmable lights add glory to the already magnificent interior which will make your dining experience even better. Just get your guests together and dine in the amazing little dining room of the Princess 75.
Galley of the Princess 75 is equipped with all the essentials that is required to prepare a delicious meal. Since there is sufficient space in the crew cabin, just make sure to get a qualified cook on board. You will be able to enjoy delicious meals in a very cozy environment. You will just feel like dining in a five star restaurant. It will be a pleasure to dine at this amazing yacht and the sea view will make it even glorious. Every meal will add something special to your journey as the views are likely to change.
You can use the deck space as a sun lounge and let all the guests enjoy some wonderful time under the sun. Lie down on the deck and you will start sun bathing in no time. You will be able to enjoy a lazy lie down in this deck under the hot son. It is an amazingly wonderful place for sunbathing. If you are interested and curious, you can start fishing as well.
The master stateroom of the yacht is included with some fabulous facilities. This makes it even comfortable and you will be able to enjoy you vacation without any doubt. If you feel like it just jump into the ocean after anchoring the yacht or else just step into the private shower and take a conventional bath. All these facilities make this yacht one of the most comfortable cruises around. Everything in this cruise gives a sense of high comfortability. If you don't like the company and feels likely to spend some alone time, private lobby of the master stateroom is an ideal place. No one will disturb you there and you can relax under the sun and stay lazy for a long period of time.
Princess 75 is powered by two 1800 Horse power diesel engines. These engines are extremely powerful. The yacht has the ability to cruise along in a top speed of 36 knots and even under heavy loads the yacht can cruise along over a speed of 25knots. The engines are fuel efficient and powerful. You won't feel the operation of the engines and it won't bother your peaceful relaxation any time. The noise control mechanisms of the engines have ensured that there is a less waste of power as well as less disturbance to the guests.
Outdoor living at this amazing yacht is simply awesome. You can come aboard through the staircase leading up to the cockpit. Every corner of the yacht serves a purpose. The design has ensured that none of the outdoor space will be unused. The peanut shaped cleats and full bulwarks supported by rails will let you feel it like staying in a real ship. If you step into the bow, you will pass through a foredeck storage lockers and afterwards you will find a forward facing lounge built for four which is built into the boat. The sun lounge of this amazing yacht is ideal for a gorgeous sunbathing experience. If you are willing to take a drink while staying in the sun lounge, the drink holders are there to hold your cups. Sit down and relax in the evening while zipping a glass of classy champagne and enjoy the amazing ocean view.
Overall
Princess 75 is an ideal cruise for a joyful sea outing. Luxurious, comfortable and most of all excellent performance of the cruise will let you feel calm and relaxed. It is an amazingly good choice for a perfect cruise.
Book This Yacht