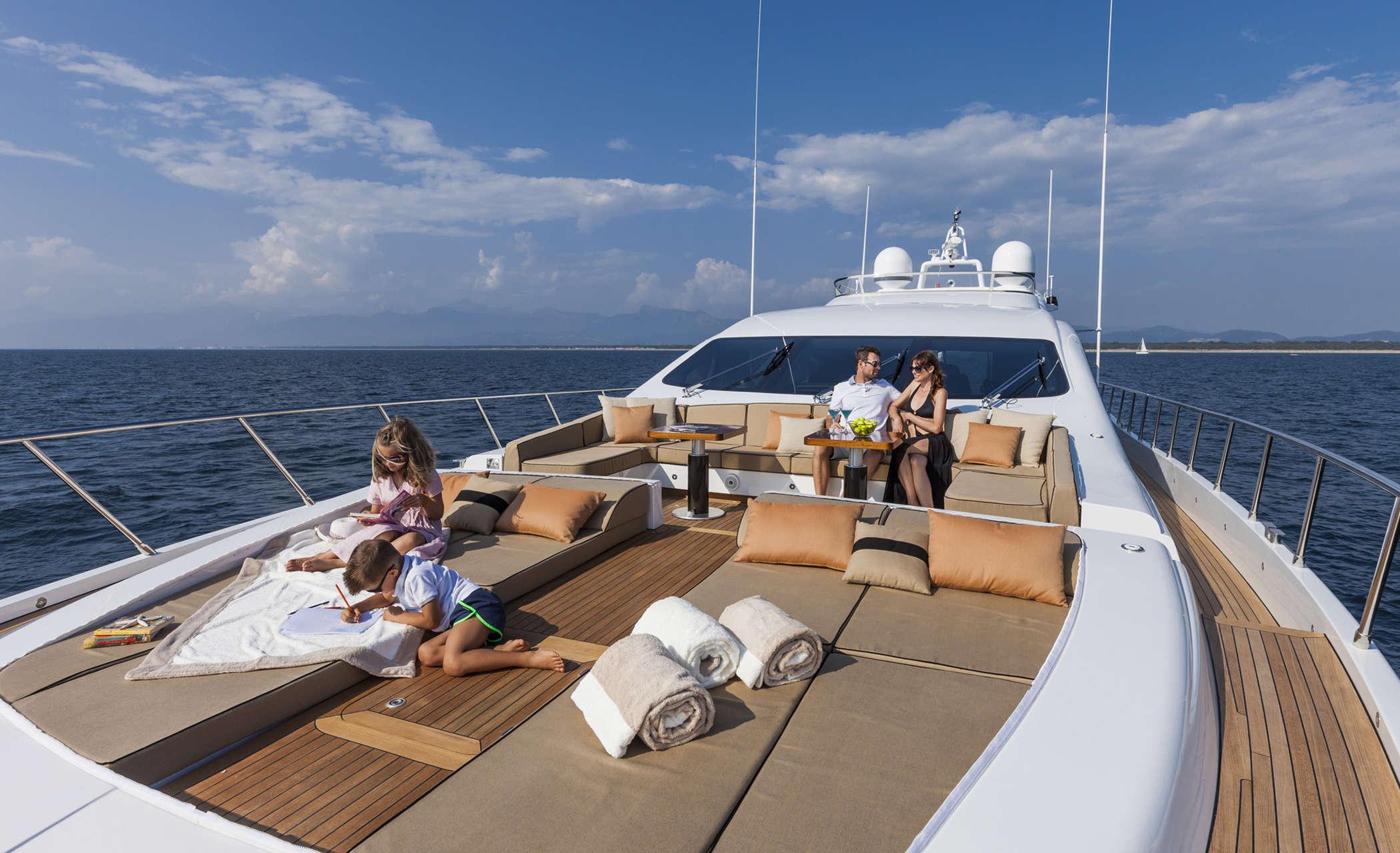 Yolo Yachts

Yolo is the leading, luxury yachts in the industry, specializing in the finest luxury yachts, committed to delivering you captivating experiences you will never forget. We provide you with exciting, unadulterated pleasure during your yachting experience every time you choose our company. Whether you want to escape from the everyday stress and problems you experience at work or you want to spend some quality with your family and loved ones, our yacht service is for you. We offer a sophisticated and luxurious yachting experience to each of our customers. At Yolo, we believe that you always deserve to get the ideal yacht. Only the highest quality service possible.
Why Choose Us?
We have proven our yacht experience by the testimonials of satisfied costumers. We are now famous in the industry for the best value and luxury combined.
A Customized and Unique Experience:
Yolo in Greater Fort Lauderdale offer you all the facilities and the benefits of a floating villa, which allows you to discover a variety of excellent destinations with comfort and luxury. As our guest, we make sure to give you customized experience in every aspect of your vacation. Our expert crew and luxury yachts will ensure that you experience only the best.
Outstanding Customer Service:
At Yolo, our customers are our top priority that is why we ensure you the highest quality experience. Our crew and suppliers to yacht facilities and amenities, we ensure to give you great service.
Experience Unlimited Possibilities:
No matter what your needs are, our portfolio covers the entire spectrum. Your Yolo yacht broker will assist you in navigating the choices available yoloboatrentals.com of South Florida has it covered. And will always work with you in order, to create a perfect vacation that will meet your needs and that will suit your budget. The privacy, convenience, and luxury, of our yacht, are the great extravagance. Reserving will allow you to discover the impressive destinations of South Florida from Fort Lauderdale .
Yacht service
Yolo is the ultimate company to consider. We offer you the best yachts in the world with the finest service and the most competitive prices. At our company, we save you time and money so that you can enjoy an outstanding luxury yacht vacation you definitely deserve.
Our professional team always ensures that yacht tours are handled professionally from start to finish. Lets not forget super luxury most expensive yacht that are to be found in the world. So, contact us and prepare to enjoy an amazing time out on the azure blue waters of South Florida on one of our beautiful luxurious yacht's!
Inquiry