Yolo Boat Rentals Fort Lauderdale – South Florida
Boat Rentals
We have Boat Charters available in the Greater Fort Lauderdale area. Rent one of our top quality, reliable boats today!
Yacht Charters
Enjoy the beautiful views from a Yacht Charter across the amazing waters of Ft. Lauderdale. See why Fort Lauderdale is the renown yachting capital of the world.
Water Sports
Enjoy a Jet-Ski ride on the clear blue oceans of Fort Lauderdale. If speed and fun is what you crave Yolo Jet-Ski Rental is the way to go!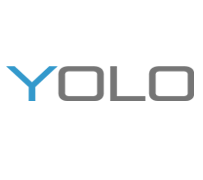 ---
Daily – Weekly
Boat rentals $80+
Yacht charters $1400+
We'll Beat Competitors Prices!
Yolo Boat Rentals
An amazing vacation by the sea is not complete without having our "Lauderdale yacht charters" cruise . If you are in Ft. Lauderdale Beach, you will surely love the big ocean views and sites that will leave you captivated most of the time around this tropical place. The destinations are super particularly if you are with your family and friends. Our company provides the best excursions through out nearby city's starting with the main ones such as all the way to Broward county. We provide the most luxurious yachts that will not only take you to the exciting destinations of Florida but also make your experience memorable. Have you ever dream renting a luxury cruise that provides all the interesting things that you need, well that dream is now a reality. Yolo yacht charters makes all the great efforts in providing you with being best yachts that you have ever seen in South Florida.
Over 10,000+ satisfied costumers.
"15 years plus experience"
Appointments Only!