Boat Rentals West Palm Beach
West Palm Beach
Boat Rentals Available trough
Yolo Boat Rentals
we offer variety of services such as
Boat's
and
Yacht's
our other
services
are available like Jet Ski rental in 
West Palm area
.
West Palm Beach
Without even thinking about it, I wager a vast percentage of Americans could easily point out West Palm Beach as one of the best beaches and tourist destinations on all of glorious mother Earth. Birthplace of countless famous celebrities and personalities, it reigns at the top of prestigious watercraft pleasure charts by our measure. We all know Donald Trump could be our next president and the famous Trump Plaza resides here, towering over 331ft up in the air. One of our long time employees met his wife on West Palm Beach, so if you're looking for love, rent a boat maybe! Whether you have a summer body or not, these boats are apparently known to attract Cupid! Consider taking your next Valentine's Day date out on the water for a romantic getaway. Or take out the ol' ball and chain to renew the flame!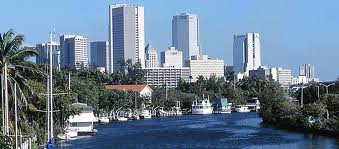 Ponce de Leon once wriggled his toes in the sands off West Palm, that is how historic the place is. In the 50s and 60s, the place really started to boom and become the thriving tourist and watercraft lead-runner spot it is today. Hard to believe the original city plot was purchased for a mere $45,000! If nightlife is what you're after once you're proper soaked from the water, you need head only walking distance to get into the heart of some of the best clubs, bars and restaurants. Regardless, we have the equipment you need to make your vacation thrive or if you're one of the thousands we've rented out to!
These deals blow our rivals out of the business with great impunity, leaving one to wonder how we can manage to provide such great service at such a low cost? Because we are the elite, the top of the boat rental food chain. If John Cena were to rent a boat, he would probably pick us. I've made some bold claims but that is because we are ready to back it up on all facets of our business, culminating in a hassle-free experience for you.
The best season for water sports and play is upon us! From November all the way through April, the weather is primed for perfection and we look forward to one of our busiest periods yet. If seventy or eighty degrees sounds great to you, well it does to us as well. Odds are you will probably come across other happy customers and if you're lucky enough, you'll spot me! We broke the waters in this season just this previous weekend on one of our new sharks of the sea.
Yolo Boat Rentals
Yolo Boat Rental West Palm Beach Location. We have Something fun for Everyone.Open Day and Night We Beat Competitors Price's!
Boat Rentals Starting at $80 give us a call.
West Palm Beach Florida
West Palm Beach,
Florida
Phone: 954-687-3383