South Florida Boat & Yacht Rental Locations
Boat Rental Locations available in South Florida. We rent boats and are near by Many major city's in Southern Florida for Water Sport Rentals. Location we cover in South Florida: Yacht Rental, Boat Rental in Deerfield Beach, City of Boca Raton Boat Rental, Boyton Beach Boat Rental, West Palm Beach boat rental, Fort Lauderdale Boat Rental, Pompano Beach Boat Rental,  Boat Rental, Davie Boat Rental, Sunrise Boat Rental and Broward county Boat Rental Dade County Yacht charter, all these locations are near by to each other we are happy to assist our costumers and all the water sports Boating Needs for any occasions to rent a boat for family events weddings or just for fun and read our Yolo Blog as well for cool story's. Watersports have been one of the most exhilarating and interest captivating activities that man can engage in ever since. And surely no one can ever say no to the panoramic views of the Florida waters especially in having fun with water-sports. Hence, Yolo Boat Rentals Water Sports is now offering a new and more convenient way in enjoying this wonderful and exciting place right at Fort Lauderdale, Deerfield, Boca Raton, Hollywood with their unrivaled services for yacht and boat rentals. Among other West Coast locations such as beautiful Clearwater and Tampa Bay or most spring brake party town Destin which is another big boating city. Yolo Boat Rentals Water Sports is a company that concerns mainly in providing all the fun for vacationers, sports lovers, or to anyone who just wanted to have a fine break from their stressful life through BLWS's yacht rentals in South Florida. Hence, everyone who plans to get the real fun from the thrilling waters of Florida or just witness in close range the beauty of this natural setting, Fort Lauderdale, Deerfield Beach, Boca Raton, Hollywood boat yacht rentals are what you need.
Famous Boating Locations in Florida
With the best and unparalleled yacht/boat rental services from Yolo Boat Rentals, you can enjoy your vacation treat with the assurance of security and safety. Indeed, Yolo Boat Rentals Water Sports has been offering and providing such adventurous yacht-boat rental services for years now that they can guarantee your safe excursion.
What's more? Jet Ski rental is also now available to enjoy still right at our locations. For water ski lovers, there is a definitely safe way to feel the thrill of the active waters with the jet ski rental from Yolo Boat Rentals. And there's more! Families or groups of friends can also enjoy a big outing on such luxurious surroundings with the offered yacht rental at Fort Lauderdale as well.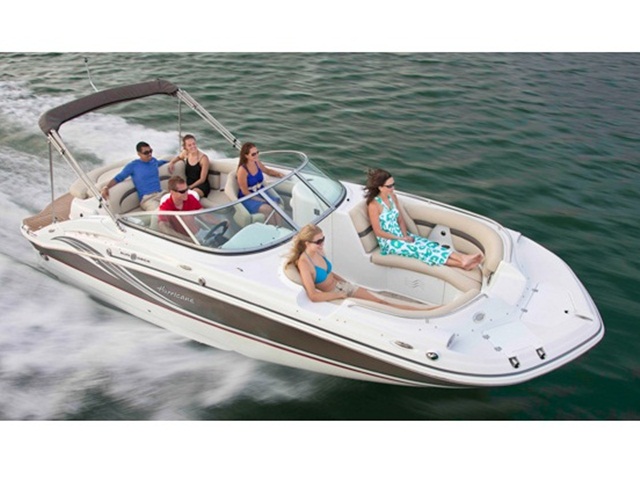 Utilizing the most updated and safety guaranteed state of the art equipment and facilities, Yolo Boat Rentals Water Sports offered the best deal you can ever find in town. Thus, exploring the big bodies of water in, Fort Lauderdale, Deerfield Beach, Boca Raton, Hollywood is now assuredly giving you a hundred fun for the worries about poor quality boats or unchecked vessels are totally eliminated.
Water Sport Rentals and Fun Together
Most outing sites you might have heard of are offering either but not both the convenience and the fun. But availing one of the hottest yacht rental services from Yolo Boat Rentals Water Sports does not only assure you of the stimulating excitement but also lets you rejuvenate your body with a variety of yacht charter services. Hence, you can bring with you anyone you want such as your whole family to bask under the tropical heat of the sun on the sandy shores of Florida by just booking the boat rental service you might like to avail.
Yolo is also known as a perfect setting for romance. Hence, new couples or even those who are still enjoying their romantic life can also give more spice to their love adventure through the satisfying yacht rentals.
Collect memories on this exciting place with your greatest and most thrilling experience on water with the  yacht rentals at Yolo boat rentals Water Sports now.