Boat Rentals Deerfield Beach
Specializing in Deerfield Beach Boat Rentals, we serve the city of Deerfield and areas Book a Boat Rental
Service
Today and have fun on the water with our services from Yolo Water Sports, we guarantee you'll have a blast and fun adventure out on the water with our
Deerfield Beach Boat Renting
Services.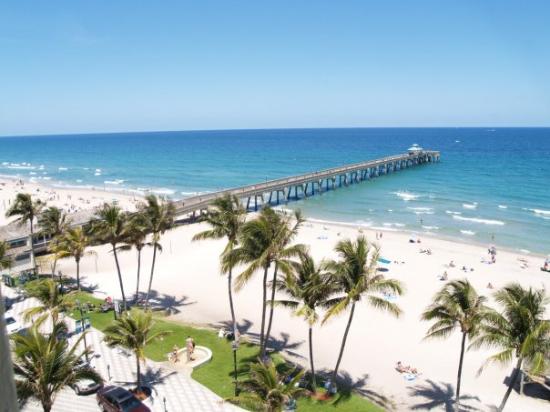 Deerfield Beach
Sizzling just south of the Palm Beach County line, Deerfield Beach is known world wide for its beautiful beach and token pier. Palm trees line the roadways and reach on as far as the eye can see out here, especially once you're out on the water. Luxuries galore, fine dining, great night life, some of the most beautiful sights and attractions such as the Arboretum or Tree Zoo nearby, as well as the Quiet Waters Park made this an obvious choice for one of our top notch locations. For a very, very limited time and in celebration of our expanding territory and metaphoric slaying of the competition, we have something very special in store for our first time and returning customers.
These deals blow our rivals out of the business with great impunity, leaving one to wonder how we can manage to provide such great service at such a low cost? Because we are the elite, the top of the boat rental food chain. If John Cena were to rent a boat, he would probably pick us. I've made some bold claims but that is because we are ready to back it up on all facets of our business, culminating in a hassle-free experience for you.
I celebrated my eighth anniversary with my wife on October 18th not too far from our Deerfield office during Beach Sounds, a free concert series featuring some truly stellar South Florida local talent. The concerts take place on a regular basis and its the perfect way to unwind after a day out on the water and bbq'ing with the friends and family. These sorts of memories are hard to replace and infinitely difficult to reproduce. If you're at a loss for ideas on how to make your next anniversary, birthday, corporate meeting, graduating or any other number of once in a lifetime events, contact us and we can provide the tools you need to celebrate in sunny fashion.
We are firm supporters of the local businesses and as such we have reached out to many to provide our services both commercially and personally, so you already know that we are professional grade. We have put a great deal of effort into maintaining and pushing the limits of our business, it will be simple to see if you give us the opportunity to show you all the natural splendor the coastline and classic Florida water can provide. We spend too much time on the internet too, we understand, but shut off those electronics (or bring 4G haha) and live for once, because remember that You Only Live Once!
Yolo Boat Rentals
Yolo Boat Rentals. We have Something fun for Everyone.Open Day and Night We Beat Competitors Price's!
Boat Rentals Starting at $80 give us a call
Deerfield
Deerfield Beach,
FL
Phone: 954-687-3383